We've all had that experience when we need to cook a meal after a long day, and we neglect to put on an apron. Next thing you know, you look down to find grease stains on your brand new shirt. Don't worry, we at Laundry Zone have all the tips on how to remove grease stains from your clothing!
Before using anything else, try simply using regular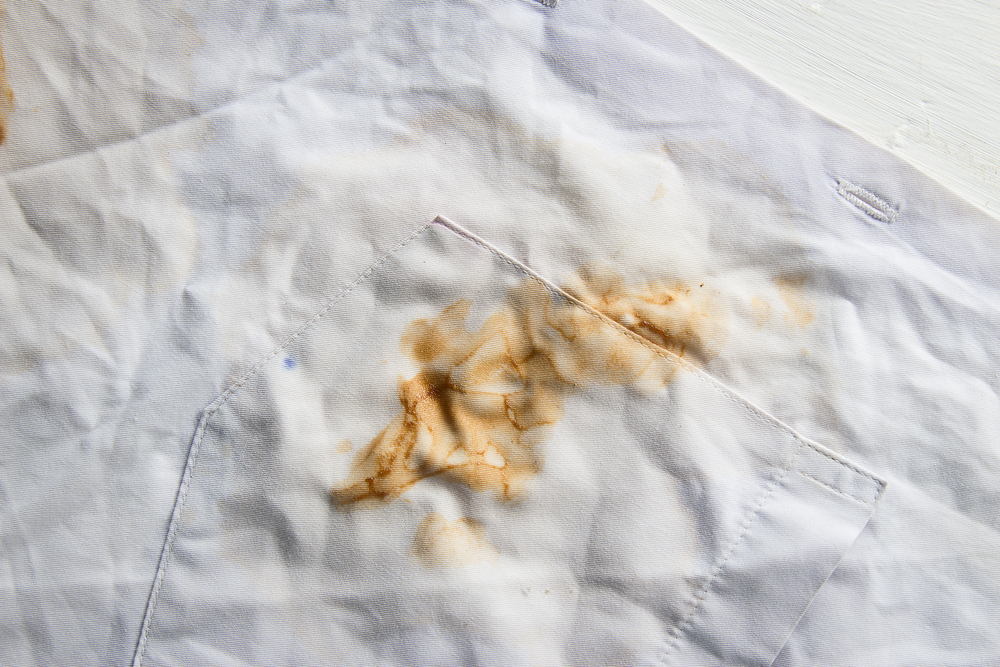 laundry detergent. Apply some liquid detergent to the stain and rub gently. Always check the washing instructions for the item, and then wash on the hottest setting appropriate for the type of fabric. Before drying, be sure to make sure the stain is completely gone, so as not to set any remaining portions of the stain. If this process doesn't work, try the next technique.
If regular detergent doesn't seem to do the trick, try using dish soap. You already have it in your kitchen, so why not apply it to your laundry routine as well. Rub a dab of dish soap onto the grease stain and let it sit for a while before washing. After a quick wash and dry, your clothing item should be back to its former glory! If the stain continues to persist, try another treatment with dish soap.
If you're having trouble removing any stains from your clothes, make sure to stop at Laundry Zone! And if you need laundry advice, or just have some questions, don't hesitate to call us at 215-240-1858 or visit our website!